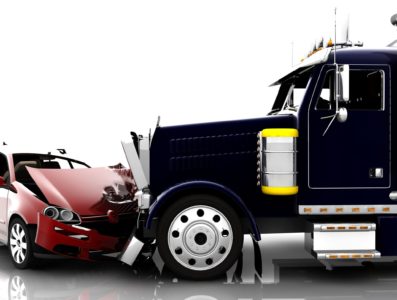 Every so often we come across a case that leaves us wishing the client would have come to us instead of proceeding as they did, and that happened today when we came across the case of Eddie Hudson, a truck driver here in Minnesota. You can read about the full case here, but we'll summarize the facts and explain where Hudson could have benefited from taking different steps during his case.
Minnesota Workers' Comp Injury Case
Here's a summarized version of events. Hudson was injured in a truck accident while working, and after the accident he drove back to his employer in a replacement vehicle to fill out an injury report. Afterwards, he went to the hospital where he was treated for head, neck and back pain among other symptoms.
According to Hudson, his condition worsened and he needed glasses to correct convergence insufficiency, he underwent occupational therapy and other rehab techniques, and he was diagnosed with anxiety and depression. Hudson filed a work comp claim, and during mediation, both sides agreed to a $125,000 settlement. Five months later, the doctor who diagnosed him with anxiety and depression gave Hudson a higher Permanent Partial Disability rating, which would entitle him to a settlement in the range of $198,750. Hudson filed a petition to vacate the mediation award, arguing that he needed to accept the original offer because he had medical bills due and the insurance company took advantage of him not having a lawyer. Long story short, the Appeals Court sided with Hudson, but the Minnesota Supreme Court rejected the doctor's opinion and upheld the original settlement.
What Went Wrong?
So while Hudson did get a nice settlement, it's hard to think he maximized his potential offer. So where did he go wrong? Here are a few places.
Driving Right After The Accident– It's certainly possible that complications from an accident can arise days or weeks after an accident, but if Hudson truly felt like he was severely injured, he shouldn't have driven back to his employer after the accident. Aside from hurting his case about the extent of his injuries, he was putting his safety and the safety of others in danger if he blacked out or had a health event related to the initial accident while driving back.
No Lawyer – In his petition to vacate, Hudson argued that the insurance company took advantage of his decision not to hire a lawyer and his need for money in the short-term. No matter how small the claim is, but especially if you're looking at a six-figure payday, you should always hire an attorney. Insurance companies never lead with their best offer, and a lawyer can explain why their offer is too low and what a better settlement figure will look like. Oftentimes a work comp lawyer can actually save you money in the long run by getting you a bigger settlement.
Understand How Events Will Be Viewed – We have no doubt that Hudson's injuries impacted his daily life, but in their defense, the insurance company noted that Hudson was actually very independent outside of work. He lived on his own, split custody an 11-year-old, managed his medications and finances, goes on walks and volunteers at his son's school. This is great that Hudson can still do all these activities even with his injury, but resuming normal activities outside of work after an injury while pushing for a bigger settlement due to work restrictions doesn't always paint a favorable picture with the judge. Again, a lawyer could have helped point out all the daily struggles Hudson has because of his injury instead of letting the insurance company paint him as a man living a perfectly normal life outside of work.
In the end, Hudson did well for himself earning a $125,000 settlement, but his biggest mistake was not retaining a work comp lawyer. The insurance company has experts on their side, and so should you. If you are facing a work comp claim and you're wondering if you should hire a lawyer, reach out to Dean Margolis for a free consultation to go over all your options.