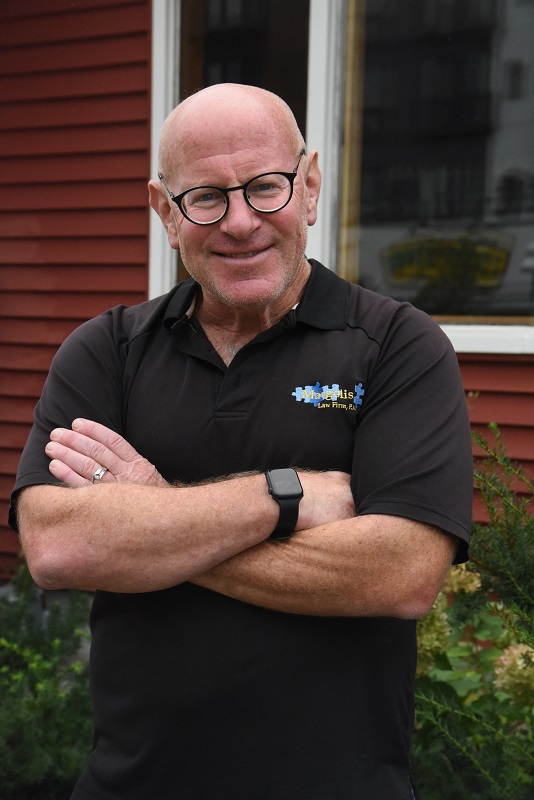 Attorney Dean Margolis started his legal career in 1983 as a legal assistant with the prestigious Robins Kaplan law firm while in law school at William Mitchell College of Law, where he graduated and was on Law Review. His work for the Robins firm focused exclusively on plaintiff's workers' compensation and personal injury cases. He has worked in the work comp and personal injury field ever since. He has 25 years of experience handling work comp and personal injury cases. Most recently, he practiced with the Thill Law Firm from 1999 through 2006. In July 2006, he started his own private law practice dedicated to representing injured people in work injuries and car accidents.
Since 1983, Mr. Margolis has exclusively represented injured people. He has declined to represent insurance companies and employers. Mr. Margolis's law practice is 100% devoted to injured workers' and personal injury victims
Margolis Law Firm has over 30 years of experience handling workers compensation and personal injury cases.
The Margolis Law Advantage:
Workers' compensation law is a complicated business, and that process often begins when an injured worker decides to look for legal representation. Many times they have been injured at work for the first time, so they aren't exactly sure what they should look for in a workers' compensation lawyer. Here's what sets us apart from the other lawyers who want to represent you during your work injury case.
Experience – At Margolis Law Firm, we have decades of experience when it comes to winning compensation judgments. Dean Margolis has more than 30 years of experience, so odds are he's handled similar cases in the past, which gives him an advantage when crafting a case for your injury.
We Specialize In Injuries – There are some law firms out there that specialize in personal injury, bankruptcy, criminal defense and family law. It's great that they can help a wide range of people, but that's not your concern at the moment. If you take your BMW in for repairs, it's not going to matter if the mechanic is trained in all things Volvo or Jeep. You want your professional to be totally focused and trained in what you need, which is what we offer. We only focus on workers' compensation law and personal injury suits because we believe it helps us achieve better results for our clients.
In-Home Appointments – If your injury has made it difficult to travel, don't worry. We'll come to you. We offer in-home appointments to clients whose injury has made it difficult to leave the house or drive their vehicle to our office. We want to make this process as easy as possible for you, and if that means coming to you, we're more than happy to do it.
Fast Results – When it comes to your work injury, we know that you want to have your claim resolved and move on with your life. We don't wait around or throw your case to the bottom of the stack. We dive right into building your case, and after we've explored all angles and crafted a defense, we file your claim.
With You All The Way – Finally, you're not just another case to us. Our goal is to get you the compensation you deserve and help you return to a pre-injury form. We'll stay with you every step of the way to ensure you are getting the medical care you need and that all your questions are answered. If you need anything during the process of your claim or after you receive your compensation, don't hesitate to call us or stop into our office. You will always be a priority with Margolis Law Firm.