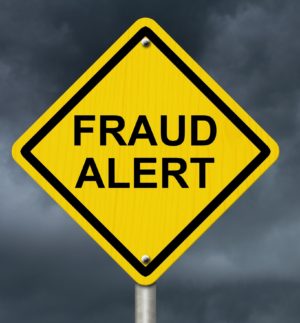 Workers compensation fraud is a big deal. Not only can fraud prevent you from earning compensation, but it can also result in termination from your job and potential criminal charges. Sometimes a worker will knowingly commit workers' compensation fraud (here's a quick example), while other times they do it by accident. Today, we're going to share four tips for avoiding both intentional and unintentional workers' compensation fraud in Minnesota.
Preventing Work Comp Fraud
Here are four tips to keep in mind during your workers' compensation case to avoid an allegation of fraud.
1. Tell The Truth – This may seem like an obvious statement, but you'd be amazed at how many people lie about details of their work injury. Sometimes this is done intentionally, while other times they simply forget specifics. We don't need to tell you how to avoid an intentional lie, so we'll focus on the unintentional lie. We always recommend reporting your injury and writing down the facts of the case right away after an accident when the details are fresh in your mind. If you wait a week to explain the injury to Human Resources, you may find yourself forgetting some of the specifics. If these details can be easily refuted, your claim may be denied and you may end up facing fraud charges.
2. The Whole Truth – Another issue we sometimes run into is people telling half truths or white lies. When you're talking to your lawyer, always give the full truth about the incident. As we've documented in the blog before, you can cause your injury and still receive compensation. So if you threw a hammer to your co-worker because you thought he was looking and it hit them in the head, don't tell the company that the hammer fell off the ladder and hit him. Omitting facts or bending the truth is a quick way to have your claim denied because it is viewed as deceptive, even if your claim was grounded in truth.
3. Avoid Guessing – This all relates back to telling the truth, but don't guess on details that you are unsure of. Saying "I don't know" or "I don't remember" are perfectly valid responses, and it's better than guessing at specifics. If your lawyer asks what date the injury occurred or when you visited with a doctor, don't guess. Look up the answers in your calendar or call the doctor's office for a record of your visit. Guessing can lead to different versions of events, and it can torpedo your injury claim.
4. No Intentional Injuries – The prospect of a big payday may seem alluring, even if you have to deal with some pain, but take it from us – never intentionally injure yourself. You may think your case is rock solid, but insurance companies can pay experts and investigators to look into the validity of your claim. From analyzing angles of injuries, reviewing tapes or even shadowing you outside of work to see if you're not affected by the injury when you're off the clock, you'd be amazed at how far insurance companies will go to disprove your injury claim.
So if you are afraid that you'll accidentally screw up your work injury claim, reach out to an experienced lawyer. We'll ensure everything is in order and your claim is valid. Reach out to Dean Margolis today for more information.